News
---
Up the Creek 5K

Monday, May 30 8:00 am
Shenvalee Golf Resort
New Market, Virginia


---
Golf Tournament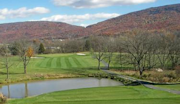 17th Annual Benefit Golf Tournament
Wednesday, September 7, 2022
Shenvalee Golf Resort
New Market, Virginia



---
May 2022 Informer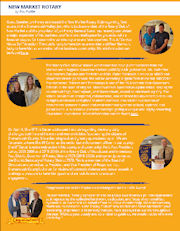 The Rotary Club of New Market is featured as the LEAD CLUB in the May 2022 Informer rotary magazine.

Click here to read the article.
---
Welcome to the Rotary Club of New Market, Virginia


We serve the community and surrounding areas of New Market, Virginia with a variety of service projects and fundraisers that directly benefit our home area. Please contact us if you would like to learn more about our club and how you, too, can get involved by making New Market a stronger community.
Enjoy your visit to our website.




Our Hometown

is located in the heart of the beautiful Shenandoah Valley, New Market is famously known for the civil war battle fought here in 1864. But there is much much more to this quaint little town.

Read More

Weekly Meetings

are held Wednesdays at noon at the Shenvalee Golf Resort located at 9660 Fairway Drive in New Market.
These luncheon meetings feature a guest speaker.


Read More

New Market Cross Roads Music Festival

Pictured from left to right are Rotarians Ros Poplar (president), Jim Douglas, Jefferson Burgess, Tom (Skip) Constable at the Cross Roads Music Fest in New Market Virginia on June 3, 2022. The Rotary Club of New Market VA. volunteered to serve beer and wine along with food trucks during the event held at the New Market Rebels ball field which featured live music by the group Who Shot John.

Rotary Scholarships Awarded at Mountain View High School

At the Mountain View High School general awards ceremony on May 13, 2022 the Rotary Club of New Market presented two Marlin P. Krouse Scholarships ($2,500) and the Rotary Club of New Market Scholarship ($1,500). Rotary International is a humanitarian service organization which brings together business and professional leaders in order to provide community service, promote integrity, and advance goodwill, peace, and understanding in the world. Its motto is "Service Above Self." The three students awarded these scholarships embody this principle and have worked extremely hard to give back to their local community through their respective time and talents in community service projects through their efforts in the Mount View Interact Club sponsored by Ms. Lisa Gibson.

Pictured from left to right is Ms. Hannah Hollingsworth (New Market Scholarship), Ms. Ericka Provenzano (Krouse Scholarship) and Mr. Nathan Poole (Krouse Scholarship).

---

GUEST VISITORS

---


Mr. Bruce Powers, General Manager New Market Poultry, provides a fascinating overview of the operation of the poultry processing plant in New Market which is our largest employer and a responsible member of the local business community. Bruce took time out of his busy schedule to describe in detail what occurs within their plant and the challenges he faces on a daily basis to keep such a large operation moving forward.
It was GREAT to have him as our speaker.

---


Mr. "Eddie" Newland recently was presented a Paul Harris Fellow Award by Mr. "Skip" Constable in recognition of his outstanding contribution to the Rotary International Foundation and the local community. Mr. Newland has been an active Rotarian since 1975 as both a member and past President of the New Market Club. His efforts were instrumental in raising in excess of $33,000 this past year by the Rotary Club of New Market which were donated directly to local charities in the valley.

---


The Rotary Club of New Market was honored to have as a guest speaker our own Chief of Police Chris Rinker who has been our Chief since 2015. Chief Rinker discussed the many challenges of overseeing a small police department in the I-81 corridor. He and his fellow officers consistently go above and beyond not only to keep us safe but diffuse many situations before they happen. It is comforting to know that we have such a fine force of professionals in our local community.
Thank you Chief Rinker for a SUPERLATIVE presentation !